Hello,
My name is Naomi, and I'm a product photographer.

I specialise in working with business owners and creatives, who need to attract and engage their audience to drive more sales.
I can help you by supplying a stunning collection of images, you can use to promote your business, that will transform the look of your website, help you stand out on social media, so that you can make a living doing what you love.
If you are currently uninspired by your present set of images and are looking to give your brand identity a makeover, then I can help.
I do this by taking time to get to know you and your business, so that the images successfully communicate the true value, detail and quality of your brand.
You will gain a bespoke and stunning collection of images that can be used throughout the lifetime of your business.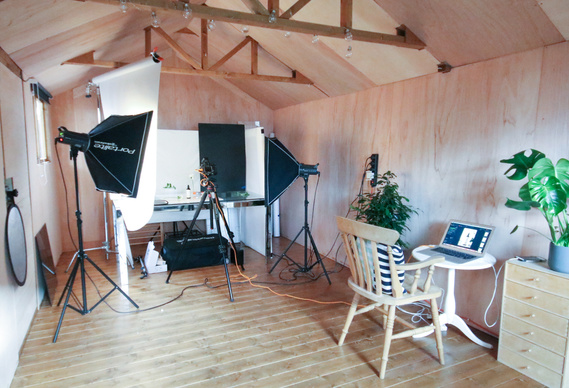 My studio is in Brockley, London.
I have over 20 years experience shooting for magazines, retailers and brands. Throughout that time, I've been fortunate to also have the opportunity of helping small and start up businesses increase their sales through professional product photography.
I have a variety of options to suit your business, no matter what stage you're at, so to make sure you get exactly what you need, I'd recommend getting in touch so I can help meet your requirements.
Hear what a couple of my clients say.....


Charissa Rao - Vincent, Social Media Strategist @ Tiny Roar
I have had the pleasure of working with Naomi on a number of projects. During all of our interactions she has proved to be professional, approachable and incredibly skilled. She has also taken the time to explore what has been needed and has been able to fulfil all briefs. I have passed her details on to a number of colleagues and they have also been very happy with the services that Naomi has provided.
Charlotte Cripps, Art Director @ Televisual
Naomi was easy to work with, with a lovely helpful can-do energy, offering over her own brilliant creative ideas to make sure we got the best finish to every shot. She works well under pressure and always delivers top notch beautiful photography. She is by far the best photographer I've worked with, and I've worked in the editorial industry for 15 years! Can not recommend enough!
Are your website images working hard enough for your business?
Or are they costing you valuable customers?
Download my Free guide that will show you...
5 Essential Photos You Need to
BOOST YOUR ONLINE SALES
An easy to implement guide that will show you how to use your photos to grab attention and increase sales